Travel
These 12 Luxury Hotels in India are Enough to Stand Up Against European Hotels
India is a country with endless things to offer. When looking for a place to stay in India, it's tempting to confuse and get lost in the enormous list of luxury hotels in India. In India, there are countless luxury hotels. However, you might be astonished to learn that certain luxury hotels charge up to 500% more than lower-end hotels and resorts. Why is it, you might wonder?
Retreating to India's lower-end luxury resorts may appear to be a haven from the established Western norm. Still, many fail to deliver on their promises, mainly services, and amenities. However, suppose you want a hassle-free and luxurious hotel stay for your vacation in India comparable to the finest in the world.
Planning luxury India tours? In that case, we recommend the 12 top luxury hotels. Continue scrolling till the end to find your ideal match for a better (luxury India tours 4xx) experience.
1. The Oberoi Udaivilas, Udaipur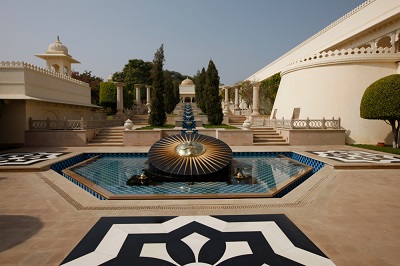 If you lodge at the Oberoi Udaivilas, the premier hotel in Udaipur, you will get carried away with the "City of Lakes' beauty. The 5-star hotel, situated on the Lake Pichola banks, sprawling across 30 acres of lush gardens, with an intricate network of interlinked arches and hallways mirrors the architecture of Udaipur, which has seven lakes connected by canals.
You will get superior rooms, great restaurants providing specialty cuisine, and a soft focus on your comfort, including daily yoga and custom spa treatments. All of this is brought to life by Oberoi's genuine concern for your every requirement.
This hotel tops our luxury hotels in India list. With excellent amenities and service, we are confident that you would love your vacation here.
Pricing: Usually, the pricing starts at Rs 40,000 per/night. The pricing, however, may vary based on the services and services you want.
This includes breakfast, meals, spas, laundry, beverages, and the view of the room.
2. The Imperial Hotel, New Delhi
Few hotels compete with The Imperial when it relates to luxury hotels in India. This beautiful enclave, a majestic hotel a quiet step away from Connaught Place's clamor, is full of eateries, pubs, tea rooms, and an excellent bakery. As a result, there's no need to overlook this location for your luxury India tour lodging.
Pricing: The pricing starts at Rs 10,000 per/night, and the accommodation pricing increases with extra amenities, features, and prices.
3. Aahana the Corbett Wilderness Hotel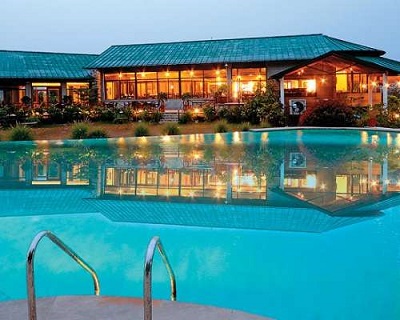 Aahana, an eco-friendly resort sprawled over the Corbett National Park, is a modern refuge of wellness and elegance. Also, the luxury and elegance of Aahana are a welcome respite following a day spent in the Corbett wilderness. Visitors can enjoy a nice lunch while observing wild elephants, jackals, and deer while lodging at the resort. Moreover, a pool, an on-site eatery, and a lounge are some amenities.
You can check their website and choose a package for your luxury India travel for pricing.
4. Umaid Bhawan Palace, Jodhpur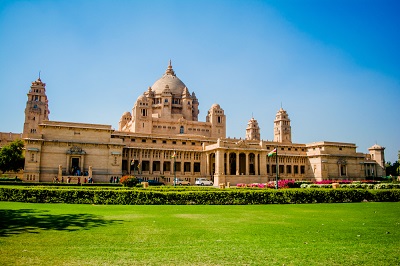 The Jaipur city, are you searching for a world-class Rajasthani-style accommodation? The Ummaid Bhawan Palace, including some of the best-run accommodations of Jodhpur, is the place and the leading luxury hotel in India.
The palace, operated by a Rathores family, is classic, with ornately carved balconies, gardens, and antique furniture. The Ummaid Bhawan Palace is a beautiful entryway with ancient Rajput hospitality and a unique Rajasthani environment.
Pricing: The pricing per night starts at Rs 4500/night and can go up high to Rs 8000- Rs 10,000 depending on the season, the type of accommodation, and other services.
Additionally, you can look at their website for any discounts or offers for luxury India tours.
5. The Oberoi Vanyavilas Wildlife Resort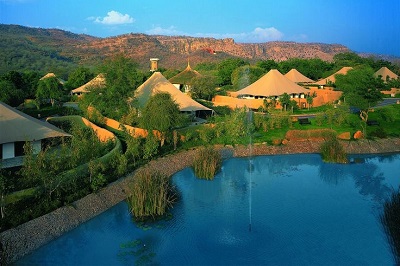 The Oberoi Vanyavilas Wildlife Resort, Ranthambhore's premier 5-star hotel, offers luxurious tented accommodations influenced by the royal families' luxurious tents. You will enjoy traditional Rajasthani and foreign cuisine served in the exquisite restaurant.
Additionally, you can get spa experiences tailored to your specific requirements. All of this is matched by this luxury hotel's genuine and honest hospitality. So, this is among the luxury hotels in India for a wildlife luxury India holiday.
The pricing starts at Rs 68000/night, including certain features and amenities.
7. The Taj Mahal Palace, Mumbai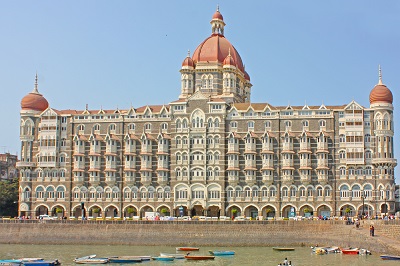 The Taj Mahal Palace is one of the luxury hotels in India, rivals in splendor. Moreover, it surpasses even the Gateway of India as a significant local landmark, having housed kings, emperors, and celebrities for over a century.
The prices start from Rs 19,800/night and can go high as Rs 82,000/night depending on the room category.
8. ITC Grand Chola, Chennai
Moreover, the huge ITC Chola in Chennai, India's third-biggest hotel (LEED-certified, made extremely eco-friendly), makes a tremendous impact. Its architectural beauty matches the luxury guest rooms inspired by south India's old ruling Chola dynasty.
The pricing starts at Rs 4500/night and can go high up to Rs 23,500/night depending on the room category and other features and amenities.
9. The Oberoi Wildflower Hall, Shimla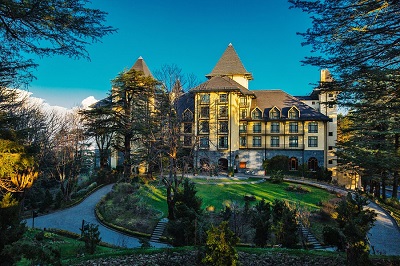 Despite the title, the Oberoi's Wildflower Hall is perhaps most beautiful during the wintertime, when the surrounding slopes and green leaves are blanketed in snow. Also, the fireplaces and soft mattresses beckon, and the expansive Jacuzzi gives breathtaking Himalayan vistas. So, have this luxury hotel in India on your list
The pricing starts at Rs 33,500/night and is as high as Rs 41,500/night.
10. Suryagarh, Jaisalmer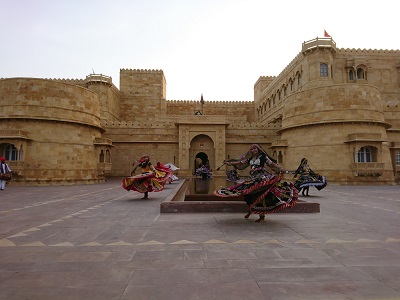 Suryagarh's bright fortification contrasts well with the Thar Desert's subdued plains. Moreover, this is all about the hue once you're inside: Interiors featuring rich Rajasthani textiles, turquoise lazuli-colored pools, and a troop of resident peacocks; nighttime entertainment provided by Raag artists.
The accommodation pricing starts from Rs 30,000/night. Depending on availability, the price may fluctuate. So, book the hotel if you plan for a luxury India tour.
11. Vivanta Dal View, Srinagar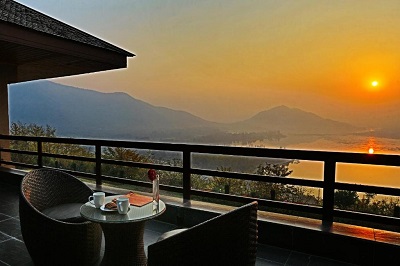 It offers a first-class hospitality experience, with trendy decor and a unique hint of Kashmiri culture.
This new hotel, which has 82 big suites in various styles, is a perfect place to unwind and enjoy top-notch hospitality while exploring the magnificent Kashmiri countryside.
Also, the pricing starts at Rs 19,500/night.
12. The Leela Palace Goa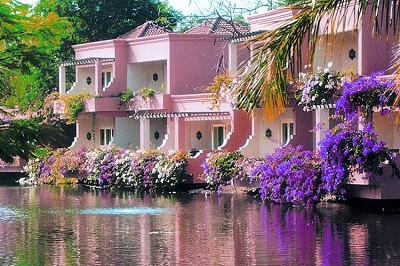 The Leela Palace Goa, hidden away on the southernmost tip of Goa, snuggled within 75 acres of beautiful gardens, represents the Portuguese and Indian culture.
Also, the hotel, located between the Arabian Sea and the River Sal, features 186 lavishly designed guestrooms and suites.
The Club, a resort, features limousine airport transfers, private pools, personalized butler service, dining spaces with high tea, and a dedicated Club beach.
The prices start at Rs 13,400/per night and also feature accommodation costing ₹299,400/night.
Conclusion
This is far from a comprehensive list of luxury hotels in India, and this is far from a complete list. Even though all of the boutique hotels described here are in very desirable locations, there are many classic luxury hotels operated by major chains in practically all of the nation's famous tourist attractions.